The Atlantic 85 and D Class lifeboats were both launched at the request of UK Coastguard to assist South Wales Police : Heddlu De Cymru with a search for a missing despondent male. The lifeboats commenced a shoreline search of the local area. Other search units involved included Porthcawl Coastguard Team.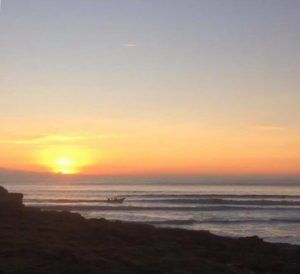 Whilst conducting the search the lifeboats received an immediate tasking by UK Coastguard (launch 6+7) to surfers reported to be in difficulty and caught in a rip current at the point at Rest Bay. On arriving on scene the lifeboats established the surfers had made it safely ashore and required no further assistance.
The lifeboats continued with the initial tasking to search for a missing person. At this stage information came to light that the male was located at Newton beach. The D Class was tasked to proceed to Newton, whilst the Atlantic 85 remained at Rest Bay. When Police units and the local Coastguard team arrived at Newton they were able to locate the missing person who was safely ashore.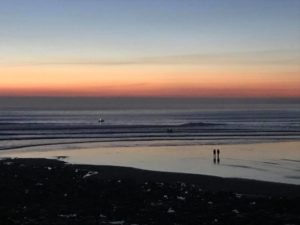 (Launch 8+9) The Atlantic 85 which was still at Rest Bay spotted a further surfer caught in the rip current at the point. Due to the surfer's location close to the point and in the surfline the D Class was requested to return to Rest Bay. As the Atlantic 85 was unable to get in close to the surfer two crew members left the boat and made their way to assist the surfer. The two crew managed to get the surfer into shallow water and the safety of the beach. The D Class arrived at Rest Bay where it went ashore to check the surfer required no further medical attention. It then transported the crew members back out through the surf and out to the Atlantic 85.
Both lifeboats returned to the lifeboat station at 17.32 where they were rehoused and made ready for service.